Join The Quest Website, Leaflets and Business Cards

Join The Quest approached Amasci Creative Limited to create a new website and printed literature for their new merged business 'Join The Quest'. Join The Quest was a merge of the previous companies Preform Tools Limited and Tracel Limited. The aim was to create a new, modern, appealing site that would make Join The Quest appeal to a wider audience.
As part of the new site we were commissioned to design and print some leaflets to advertise Join The Quest and Business Cards for 15 employees and a generic card.
The project was based around initially creating the new website and once this was active and live we looked at the print design for the leaflets and business cards, ensuring we carried through the branding and style we had created for the website.
The website is a small static site but does feature a content managed new section which allows Join The Quest to update and add news articles themselves. We used the Wordpress system to provide this facility and this was all design and created around the website design.
The print design included creating double sided leaflets and business cards and these can be seen below: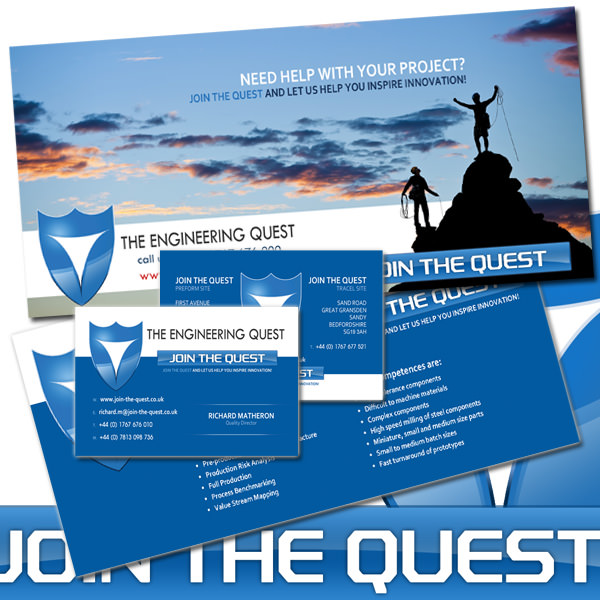 You can view the website here at http://www.join-the-quest.co.uk